Hostel Entry Form and Student Admission Form
http://www.mtluniversity.edu.mm/?page_id=2462&lang=my
Academic Year
Regular Academic Opening Period
Academic Year is divided into two terms: First Semester and Second Semester: 1st Semester begins from December to March (April/May (Vacation); 2nd Semester begins from June to September (October/ November (Vacation)
Number of Students
Total number of students (Day)-10117 (Undergraduate- 9408/ Postgraduate-709) (2019-2020 Academic Year)
Total number of students (Distance)-21291 (2019-2020 Academic Year)
Subject
1st Year
2nd Year

3rdYear/

1stYear

(Hons)

4thYea/

2ndYear

(Hons)

3rdYear

(Hons)

1st Year

Master

2ndYear

Master

Arts

(except Geog/ Hist)

6900
6700
6700
6700
6700
6900
6700

Arts

(Geog/ Hist)

7200
7000
7000
7000
7000
7200
7000
Science
7500
7300
7300
7300
7300
7500
7300
 Examination Period
First Semester Examination is held in March.
Second Semester Examination is held in September.
Regarding teaching and learning, every department of Meiktila University takes at least 15 weeks in each Semester. At the beginning of each semester, every student knows their courses, timetable of teaching and learning, and tutorial and practical, discussions and term papers and assignments.
New students have to arrive at the Meiktila University before the start of First Semester in order to attend the Freshers' Welcome Day; need to attend their class regularly in each semester and take 30 hours per week for their learning and study works.
စီမံဌာနမှ ဆောင်ရွက်သည့်လုပ်ငန်းများ
| | |
| --- | --- |
| ၁။ | လစဉ်အချက်အလက်အကျဉ်းချုပ် အစီရင်ခံစာဆောင်ရွက်ခြင်း။ |
| ၂။ | ဝင်စာများကို ဌာနခွဲ၊ ဌာနစိတ်များသို့ အချိန်နှင့်တစ်ပြေညီတင်ပြဆောင်ရွက်ခြင်း။ |
| ၃။ | ထွက်စာများကို သက်ဆိုင်ရာတိုင်းဒေသကြီးအစိုးရအဖွဲ့/ ဝန်ကြီးဌာန/ ဦးစီးဌာနသို့ အချိန်နှင့် တစ်ပြေညီတင်ပြဆောင်ရွက်ခြင်း။ |
| ၄။ | နှစ်စဉ် ဂုဏ်ထူးဆောင်ဆုတံဆိပ်များ ချီးမြှင့်ခြင်းခံရရန် ကိစ္စရပ်များဆောင်ရွက်ခြင်း။ |
| ၅။ | သင်ကြား / စီမံဝန်ထမ်းများအား အရည်အသွေးမြှင့်တင်ရေးသင်တန်းများ တက်ရောက်နိုင်ရန် ဆောင်ရွက်ခြင်း။ |
| ၆။ | နိုင်ငံခြားပညာတော်သင် / အလုပ်ရုံဆွေးနွေးပွဲ / သုတေသနစာတမ်းဖတ်ကြားရန်သွားရောက်မည့် သူများ၏ ကိစ္စရပ်များဆောင်ရွက်ခြင်း။ |
| ၇။ | (၆)လပတ်အစီရင်ခံစာ ကိစ္စရပ်များဆောင်ရွက်ခြင်း။ |
| ၈။ | အမျိုးသားပင်စင်စနစ် ပြုပြင်ပြောင်းလဲရေးလုပ်ငန်းစဉ်တွင် လက်ရှိနိုင်ငံဝန်ထမ်းပင်စင်စနစ်အား မူဘောင်အတွင်း ပြုပြင်ပြောင်းလဲရေးနှင့်စနစ်ပြုပြင်ပြောင်းလဲရေးတို့အတွက် လက်ရှိတာဝန် ထမ်းဆောင်နေသော ဝန်ထမ်းများ၏ ဝန်ထမ်းတစ်ဦးဆိုင်ရာ အချက်အလက်များအား (၃)လ (၁)ကြိမ် ဆောင်ရွက်ခြင်း။ |
| ၉။ | ပါမောက္ခချုပ်များကော်မတီသို့ သင်ကြားရေးဆရာ/မများ၏ အချက်အလက်များတင်ပြဆောင်ရွက် ခြင်း။ |
Number of Academic Staffs
Total number of Academic staff (currently) - 317
Number of Supporting/ Administrative Staffs
Total number of Administrative staff (currently) - 204
Admission Fees for Day Students of Meiktila University
Subject

1st Year

2nd

Year

3rdYear/

1stYear

(Hons)

4thYea/

2ndYear

(Hons)

3rdYear

(Hons)

1st Year

Master

2ndYear

Master

Arts

(except Geog/ Hist)

6900

6700

6700

6700

6700

6900

6700

Arts

(Geog/ Hist)

7200

7000

7000

7000

7000

7200

7000

Science

7500

7300

7300

7300

7300

7500

7300
Admission Fees for Distance Students of Meiktila University (Fresher)
Subject

1st Year

2ndYear

3rdYear/

 

4thYear

5thYear

(Law)

Arts

 

16700

16600

16600

16600

16600

Science

17250

17150

17150

17150

 
School Fees
School fees for respective each class (Undergraduate) - Ks 500 per month (ks-5000 for 10 months)
School fees for Master (Postgraduate) – Ks 500 per month (ks-5000 for 10 months)
 Hostel Fees
Ks-5000 per month (ks-40000 for 8 months)
Stipend
Ks-30000per month for Stipend (Ks 300,000 for 10 months)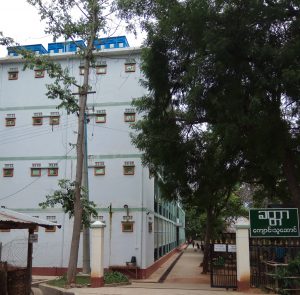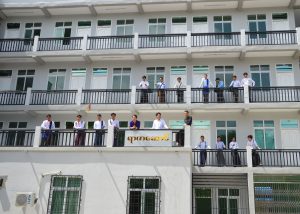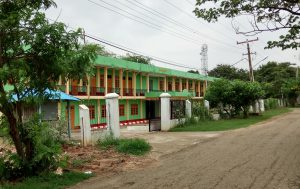 Infrastructure and Facilities
Total number of classrooms (currently) - 107
Total number of practical/ lab rooms (currently) - 24
ICT rooms (currently) – 3
ICT wi-fi bandwidth- 100 mp
Total number of Hostels- 3 ( 1 for Boys/ 2 for Girls)
Staff Housing (currently) – 31
Admission Fees for Distance Students of Meiktila University (Fresher)
| | | | | | |
| --- | --- | --- | --- | --- | --- |
| Subject | 1st Year | 2ndYear | 3rdYear/ | 4thYear | 5thYear(Law) |
| Arts  | 16700 | 16600 | 16600 | 16600 | 16600 |
| Science | 17250 | 17150 | 17150 | 17150 |   |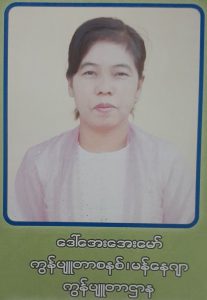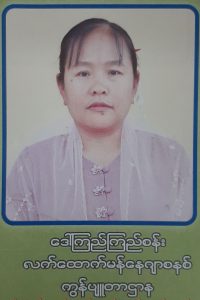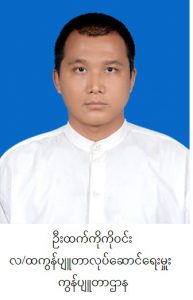 Total number of practical/ lab rooms (currently) - 24
ICT rooms (currently) – 3
ICT wi-fi bandwidth- 100 Mbps